Senangin Fish/Ma Yau Now Available on Our Seafood Shop Now
Senangin fish has four "threads" and a shorter tail. Senangin eyes are more significant than the diameter between eye and snout. It has a yellow belly. Senangin is also a prevalent fish in our Malaysia fish market. They are always selling fast in a wet market.
The hottest size of senangin is 500-700gm per piece, and this size is always facing a shortage in the market. Senangin very sensitive to hot weather. When you buy fresh from the wet market or direct from the boat, you need to handle it and freeze it very quickly. Otherwise, it will not be so fresh.
Local Small Fish Village Fish. Nice & delicious!
本地小渔村海鱼,新鲜速冻,去鳞去肚,安心食用!
无论中式清蒸,热炒或是日,英式煎蒸煮都非常美味!
真空小包装,轻易又方便!家庭式包装,让你的冰箱还有多多空位!
大大小小的size让您选择,让您在家就可吃到美味的食材哈!
Local Wild Catch Threadfins Small Senangin Fish / 本地海野生马友鱼(4-7pcs/kg)
100% Preservatives Free / 绝无防腐
Origin: Sekinchan / Pantai Remis / Batu Pahat Minyak Beku
产地: 适耕庄/ 霹雳班台/ 峇株巴辖小渔村
Gutting & Scaling 去鳞去肚
Glazing: None
Packing Size: (4-7pcs/kg )
Attention:
the weight display is before Gutting & Scaling
显示的重量是还没去鳞去肚的重量
*Gutting & scaling reduces gross weight by 10~20% (example: 1kg → 800~900g)
*去鳞去内脏后毛重减少 10~20% (例如:1kg → 800~900g)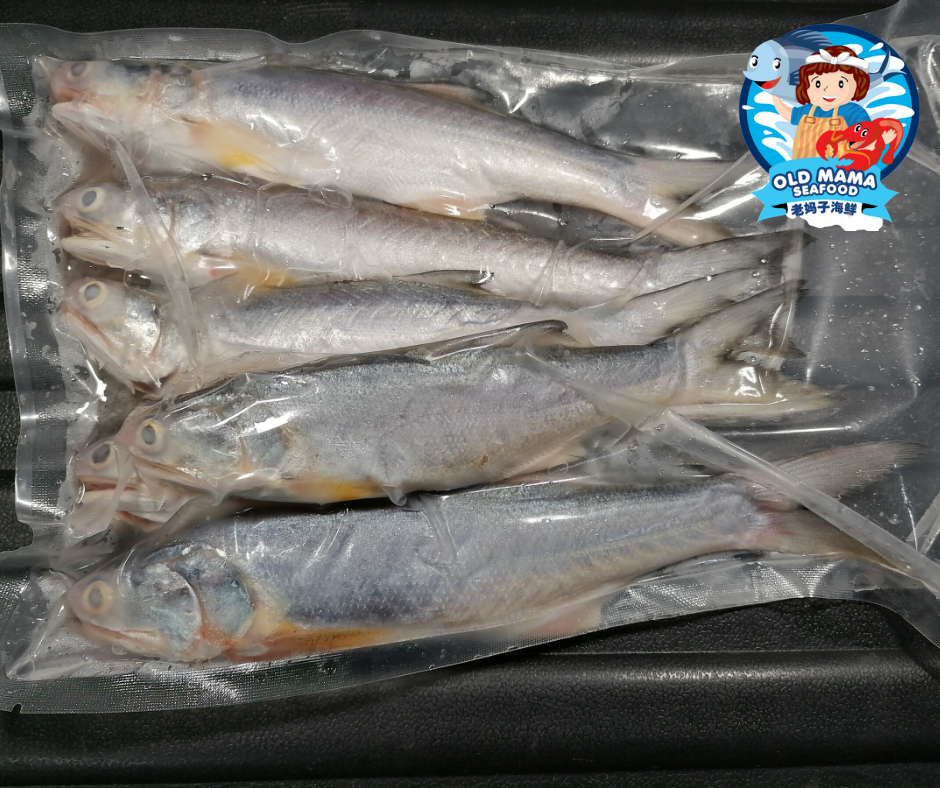 ---
## We Deliver to Whole Peninsular Malaysia, But Some of The Area We Still Unable to Cover Yet.
## For places EXCLUDE Kuala Lumpur and Selangor, please kindly CHAT with Us Before Placing Your Order.
[[Seafood deliver to your doorstep at a reasonable price]]
Spend RM200 and above. We Give Away 6 Benefits To You.
Free Membership (Automatically)

Spend Rm200 Free Shipping Within KL and Selangor

Member 2% Discount on Subsequent Order (Pls Chat with Us to Get the Voucher)

Lucky draw

Accumulate Rm500 Purchase Free 1nos Lobster or Same Value Seafood Within 30days (Please write in the remarks)

Free 1 Year Total 12 Variety Seafood

(Example: Golden Pomfret, Shrimp Paste, Siakap, Boiled Hotate, Baby Scallop, Asari, etc.… Depend on The Stock Availability Of That Particular Period), Giving Out Every Month for 12 Months, Start Following Month. (* Free Gift Only can be claimed on that particular month, cannot bring forward to next month)
In the Following Month, we will start sending out the Gift Keyword to your handset. It can be claimed through the following options:
Option 1: You can go to our Store in Kepong to take the gift
Option 2: pay the courier fee + Packing fee, RM20 for KL & Selangor, RM40 for OUTSIDE KL & Selangor

Option 3: purchase seafood from us, then on the remarks, please write the Keyword, we will deliver the gift together with your purchase
Transport Fee
Kuala Lumpur and Selangor:
Minimum Store Checkout = Rm80.00

Below RM200=RM15.00

Above Rm200= Free Delivery
Outside KL & Selangor:
Minimum Store Checkout =RM150.00

Below RM300=RM25.00

Above Rm300= Free Delivery
Important Delivery Notice:
We have our delivery team. However, we will also engage third-party transporter to deliver on our behalf.
#During Non-Peak Session, all parcels are estimated to take two working days to ship out.
#During Peak Session, all parcels are estimated to take 2-4 working days to ship out.
#Daily cut off time: 2 pm
重要运输提醒:
我们有本身的运输团队,可是我们也会雇佣第三方的运输,类似私人运输之类的。
#在普通淡季,包裹通常会在两天内送出。
#在繁忙订单暴增季节,包裹通常会在2-4天内送出。
#每天的收取订单时间以2pm为准。
*Terms and Conditions Apply
*须符合条规和附带条件