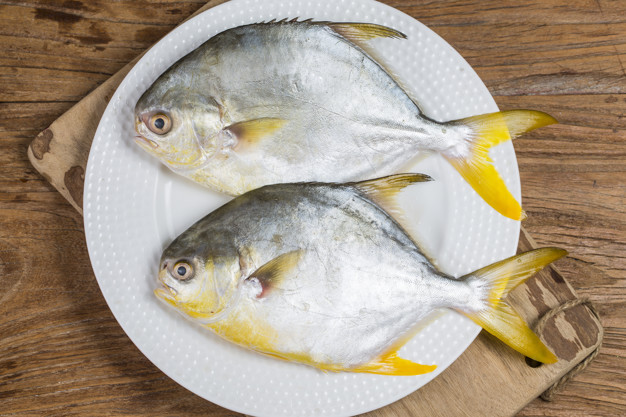 Pomfret Fish : Three Common Type of Pomfret Fish In Malaysia
Old Mama Seafood now currently is selling 3 types of pomfret fish, there are Chinese Pomfret (斗鲳), Golden Pomfret (金鲳) and Black Pomfret (黑鲳). Chinese pomfret is the most premium and expensive compare to the rest of two types. Now you can buy online in our online seafood store and we will deliver to your doorstep.
Why Chinese Pomfret is more expensive that others 2 type of Pomfrets
Chinese pomfret is deemed to be the best tasting pomfret, with its soft texture and naturally sweet taste.
Golden pomfret nowaday is acceptable by people because the price is relatively cheaper than Chinese pomfret.
Black pomfret is a famous pomfret fish in wet market. It come daily. If you like the taste of black pomfret, you can buy from our online shop now, not need to go wet market anymore.