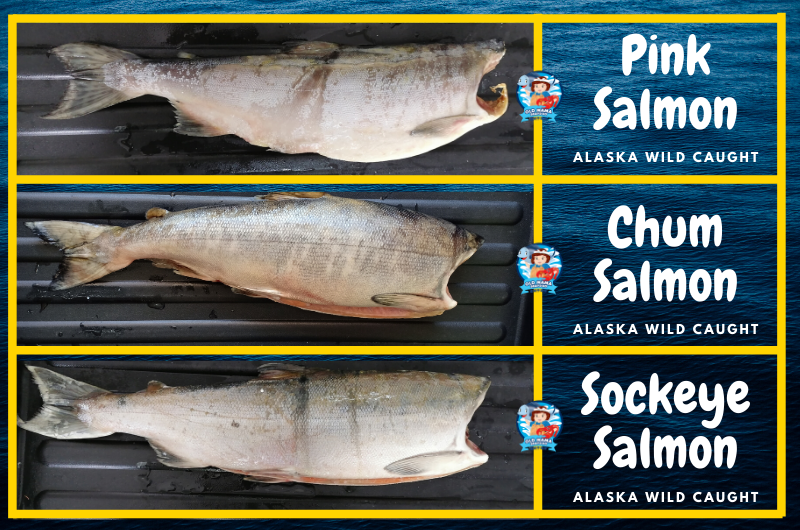 Fresh and Frozen Salmon Fish doorstep delivery in Klang Valley, Malaysia.
Old Mama Seafood selling Atlantic Salmon from Chili, Atlantic salmon is a farm salmon from Chili and farm in huge scaled to serve the global market. We also sell the wild caught salmon from Alaska, they are Pink Salmon, Chum Salmon and Sockeye Salmon. Now you can order our salmon through our website and will deliver to your doorstep.
Premium Salmon Fish Delivery in Malaysia
Salmon is the most popular fish which most of the human will be like it every much. Increasing demand of Salmon consumption in the world result in the salmon agriculture being well developed. Salmon agriculture is the major contributor to the world production of farm finished, contribute about USD 10 billion annually. Salmon farming is significant in Chili, Norway, and Scotland. Most of the species they produce is Atlantic Salmon and Coho Salmon.
A variant method of fish stocking, called ocean ranching, is under development in Alaska, USA. There, the young salmon are released into the ocean far from any wild salmon streams. When it is time for them to spawn, they return to where they were released, where fishermen can catch them. This is what to meant by Wild Caught Salmon in Alaska. Most of the wild salmon species such as Pink Salmon, Chum Salmon, and Sockeye Salmon.