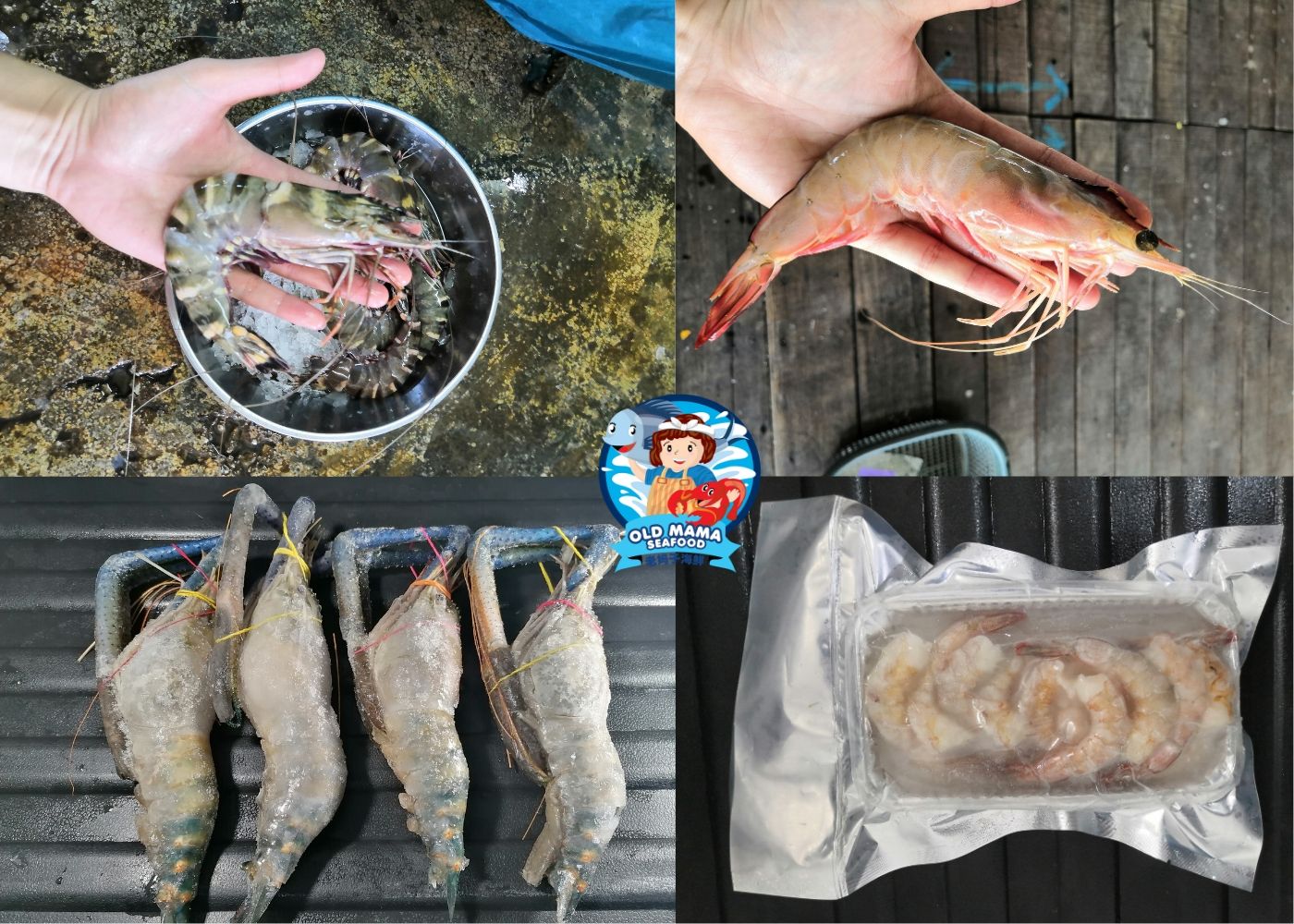 Live Frozen Prawn/Udang In Malaysia
Old Mama Seafood sell different type of prawn in Malaysia, there are farm tiger prawn, wild caught sea king prawn, Sabah Ming Prawn and Venamie Prawn. We also peel the prawn become prawn meat to serve you better.
Why Our Frozen Prawn can be So Fresh?
This is because when the prawn is still in live, we already freeze it. Freezing should take place when they are fresh, not after they have been on ais for several days, we call this quick frozen prawn. So that, the level freshness of prawn will be still maintained. We freeze it at -30 to -35°C. It is recommend that the prawn should be cooked within a month.