Barramundi Fish/Ikan Siakap Now Available on Our Seafood Shop Now
Barramundi Fish are salt and fresh water sportfish, targeted by many. They have large, silver scales, which may become darker or lighter, depending on their environments. Siakap is also a very popular fish in our Malaysia fish market. Always selling fast in wet market.
The hottest size of Siakap is 600-700gm per piece, and this size have high demand in the market. Siakap very sensitive to the hot weather, when you are buying fresh from wet market or direct from the boat, you need to handle it and freeze it very quickly. Otherwise it will be not so fresh.
How to cook Siakap? What is Siakap cooking recipe?
The best cooking method for Barramundi is steaming with chili garlic, a Chinese style steaming. We also have customer grill it. It is a common family dish in Malaysia. Now you can buy siakap from our webstie and we will deliver to your doorstep.
Carefully selected quality Local Siakap Fish . Nice & delicious!
嚴选本地优质霹雳班台小马友鱼。无论中式热炒或是日,英式煎蒸煮都非常美味!
真空小包装,轻易又方便!
家庭式包装,让你的冰箱还有多多空位!
100% Preservatives Free / 绝无防腐
Origin: 产地: Local
Glazing: 15%
Packing Size: 600-700gm/nos
Gutting & Scaling
Attention:
the weight display is before Gutting & Scaling
显示的重量是还没去鳞去肚的重量

*Gutting & scaling reduces gross weight by 10~20% (example: 1kg → 800~900g)
*去鳞去内脏后毛重减少 10~20% (例如:1kg → 800~900g)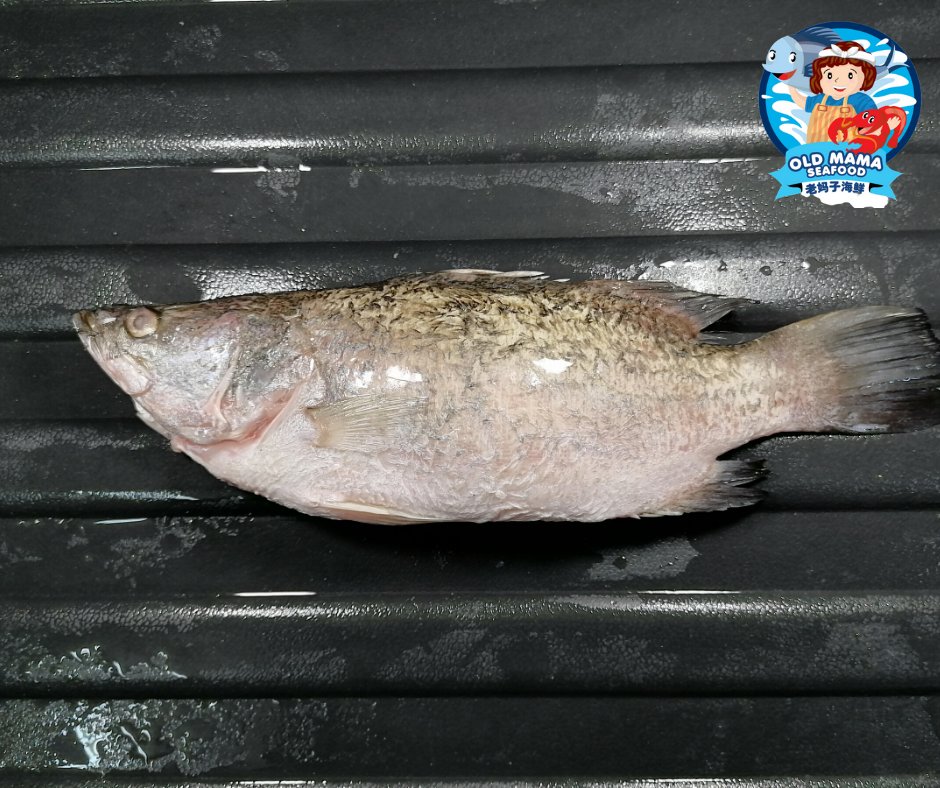 ---
## We Deliver to Whole Peninsular Malaysia, But Some of The Area We Still Unable to Cover Yet.

## For places EXCLUDE Kuala Lumpur and Selangor , Please kindly CHAT with Us Before Placing Your Order.
Outside KL & Selangor Transport Fee :
Minimum Purchase RM150.00

Below RM400=RM30.00

Above Rm400= Free Delivery
[[ Seafood deliver to your doorstep at WHOLESALE price ]]
First In Malaysia, Spend RM200 and above, We Give Away 8 Benefits To You!!!
1. Free Membership
2. Free Shipping Within Klang Valley
3. Discount On Seafood(Exclude Promotion Items)
4. Member Special Seafood Discount Updated Every Month
5. Lucky Draw
6. Points
7. Accumulate Rm500 Purchase Free 1nos Lobster or Same Value Seafood (Within 1 Month)
8. Free 1 Year Total 12 Variety Seafood (Golden Pomfret, White Pomfret, Senangin, Grouper, Scallop, Asari etc… Depend On The Catching Of The Particular Period ) , Giving Out Every Months for 12 Months.
Can Self Collect, Packing & Transport Fee at Own Cost)
Transport Fee
Kuala Lumpur and Selangor :
Minimum Purchase Rm80.00

Below RM200=RM15.00

Above Rm200= Free Delivery
全马来西亚首创,今天消费超过RM200,送你8大福利!!!
1. 自动成为会员
2. 雪隆包邮
3. 会员折扣(特价品除外)
4. 每月不停更新会员专区的海鲜爆款折扣
5. 参与抽奖
6. 每消费1元,就积1分
7. 累计购满RM500元送一只龙虾或其它同等价值的海鲜 (1个月内)
8. 额外免费送您一年总计12种海鲜类,(金昌,白昌,马友,石斑,带子,花蛤啦啦,等等看当季有什么鱼或海鲜类),分12个月送。(可上门自取,包装费邮费自付)
雪隆运输:
最低消费额:

RM 80.00

少过

RM200=RM15

,

超过

RM200,

全免
Area next day delivery: (Sunday & Public Holiday Close)
**Order place before 3pm, entitle for next working day delivery,

**Order place After 3pm, will be consider next second working day delivery.
**Mostly Part of Klang Valley
*Terms and Conditions Apply