Carefully selected quality Sekinchan Chinese Pomfret . Nice & delicious!
嚴选本地优质本地斗昌鱼。无论中式热炒或是日,英式煎蒸煮都非常美味!
真空小包装,轻易又方便!家庭式包装,让你的冰箱还有多多空位!
这种斗昌最适合清蒸,一家5-6人,刚刚好!
100% Preservatives Free / 绝无防腐

Origin: 产地: Sekinchan

Packing Size: 300gm-399gm/nos

Packing Size: 1 pcs/pack

glazing = 0%
Attention:
the weight display is before Gutting & Scaling显示的重量是还没去鳞去肚的重量*Gutting & scaling reduces gross weight by 10~20% (example: 1kg → 800~900g)*去鳞去内脏后毛重减少 10~20% (例如:1kg → 800~900g)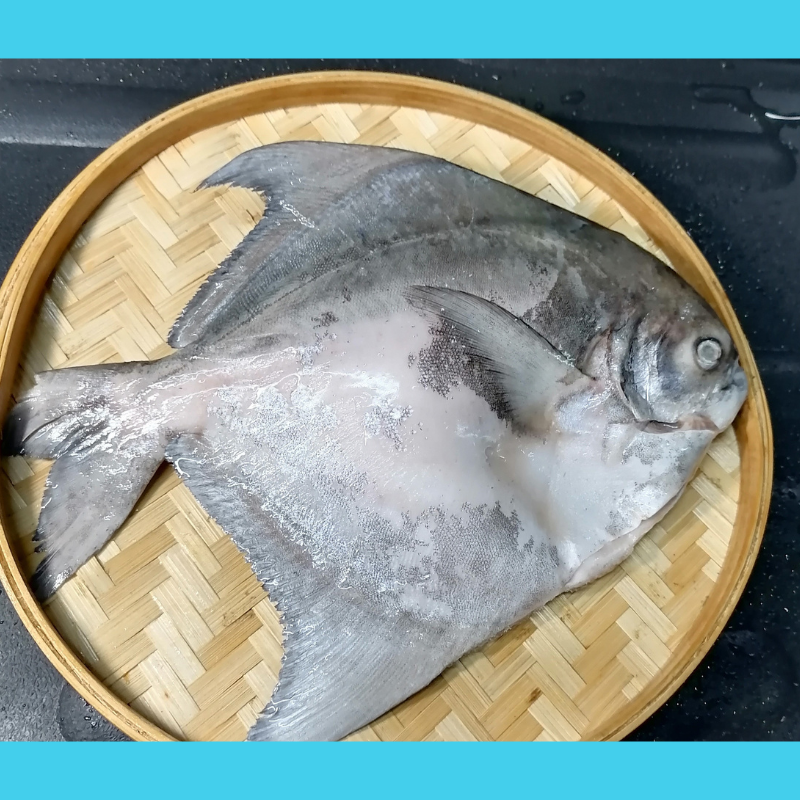 ## We Deliver to Whole Peninsular Malaysia, But Some of The Area We Still Unable to Cover Yet.

## For places EXCLUDE Kuala Lumpur & Selangor , Please kindly CHAT with Us Before Placing Your Order.
Shipping Fee :
Outstation
Minimum purchase / 最低消费: RM150.00

Below / 以下 RM400 = RM30.00

Above / 以上 Rm400= Free Delivery
Kuala Lumpur & Selangor :

Minimum Order

/ 最低消费

Rm80.00


Below

/ 以下

RM200=RM15.00
Above

/ 以上

Rm200= Free Delivery
[[ Seafood deliver to your doorstep at WHOLESALE price ]]
First In Malaysia, Spend RM200 and above, We Give Away 6 Benefits To You!!!
1. Free Membership
2. Free Shipping Within Klang Valley
3. 2% Discount On Seafood Purchase(Exclude Promotion Items)
4. Lucky Draw for Members Only
5. Accumulate Rm500 Purchase Free 1nos Lobster or Same Value Seafood (Within 1 Month)
6. Free 1 Year Total 12 Variety Seafood (Golden Pomfret, White Pomfret, Senangin, Grouper, Scallop, Asari etc… Depend On The Catching Of The Particular Period ) , Giving Out Every Months for 12 Months.
Can Self Collect, Packing & Transport Fee at Own Cost)
全马来西亚首创,今天消费超过RM200,送你6大福利!!!
1. 自动成为会员
2. 雪隆包邮
3. 2% 会员折扣(特价品除外)
4. 会员抽奖
5. 累计购满RM500元送一只龙虾或其它同等价值的海鲜 (1个月内)
6. 额外免费送您一年总计12种海鲜类,(金昌,白昌,马友,石斑,带子,花蛤啦啦,等等看当季有什么鱼或海鲜类),分12个月送。(可上门自取,包装费邮费自付)
Area next day delivery: (Sunday & Public Holiday Close)
**Order place before 3pm, entitle for next working day delivery,

**Order place After 3pm, will be consider next second working day delivery.
*Terms and Conditions Apply