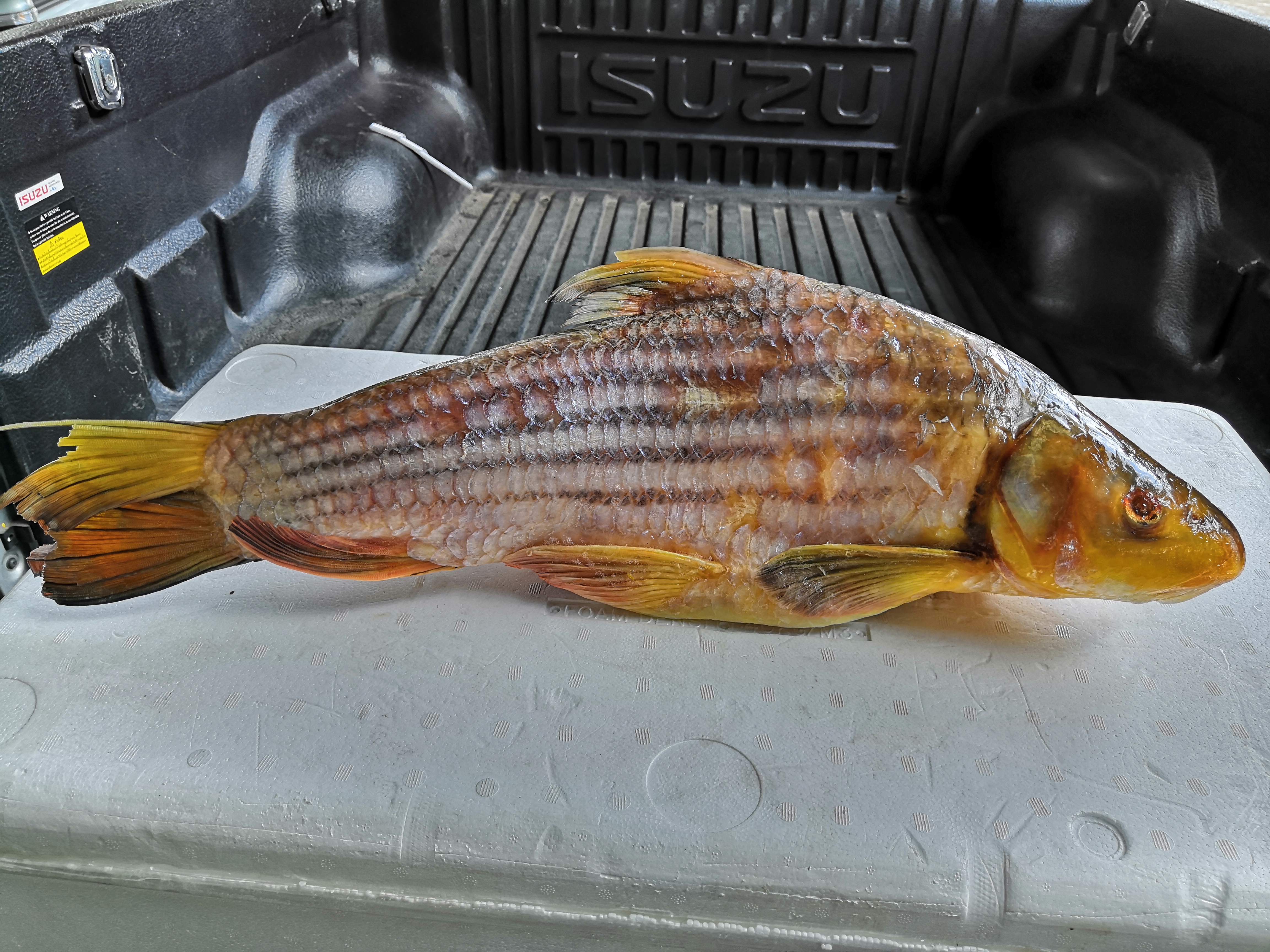 Wild Caught River Fish In Malaysia
Old Mama Seafood also sell some river fish in West Malaysia. Our wild caught fish is from Sungai Pahang and Sungai Batang Rajang. Now you not need to eat expensive in any restaurant, you can buy our wild caught river fish in our seafood online store, we have Kelah and patin. We will deliver your doorstep
What is wild caught river fish in Malaysia
Old mama seafood has been established since 2009, initially we just operate within our hometown area area such as Sungai Besar, Kuala Selangor, Sekinchan, Tanjong Karang. After few years later, our business has been spread to whole east Malaysia within this ten years.
Most of our main products are deep sea fish from Sabah and wild caught river fish from Sungai Pahang, Sungai Batang Rajang in Sarawak. We even now have our own fish farm in Sunagi Pahang to livestock the fish such as Patin Mas, Patin Tinggi, Jelawat.
We have wild caught river fish such as tapah, jelawat, tenggalan, patin buah, baung, baung ekor putih, sebarau, empurau, tenggedak, ikan kelah merah.
For the deep sea caught fish, we have for example coral trout, tiger grouper, lao shu grouper, white prompret, sooi mei.
Our vision is to Reunite and bonding your family relationship by having Old Mama Seafood, so that your family can put down the handphone, stop playing handphone, enjoy the delicious seafood.
Our mission is deliver the freshest seafood to your doorstep. So you can enjoy the seafood at a very reasonable price compare you are eating in a restaurant. The quality of seafood we supply are strictly controlled by us. This is the reason why we can stay long in the market.
Why you must eat river fish In Malaysia?
River fish has started to receive much more attention from the consumers, it is because the taste and the meat of river is totally difference. The meat always very juicy, sweet, and oily. There are various species of river fishes that can be found iin Malaysia's Rajang River and Pahang River.
As a result of the increasing demand of river fish, we started to farm and livestock the river fish along the Pahang river to meet the market demand, we must always ensure our river fishes supply is always enough to the customer with the taste as same as wild caught river fish. After a couple of years experience in farming, we manage to farm the river fish as 90% taste same as river fish.
Our main Seafood products of Wild Caught River fish
Empurau - The King Of the river fish
- empurauis the most expensive edible freshwater fish in Malaysia. Its reputation for taste and texture always reach to the top all the way around the world.
- Empurau get their unique taste from a diet of special local fruit that falls from trees into the rivers.This is the key why Empurau taste so difference.
- The taste of empurau is often described as creamy, savory, a little sweet, with hints of wild fruit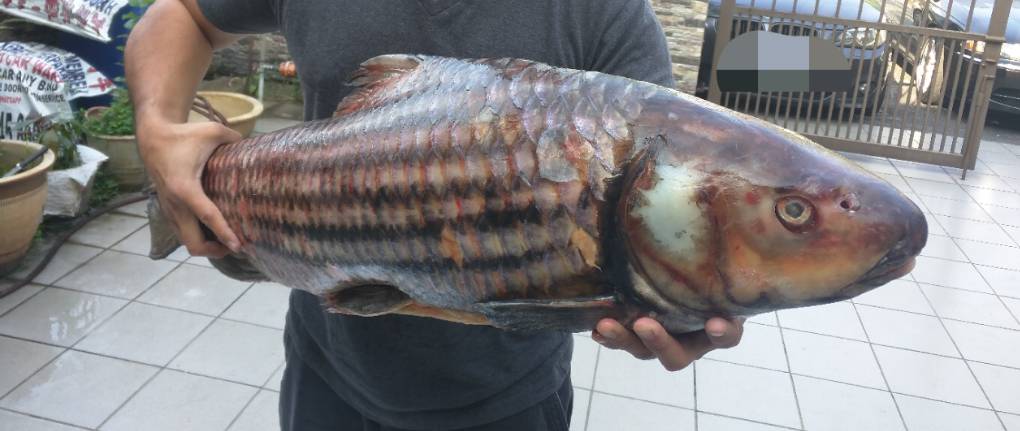 2. Ikan Kelah Merah - The sons of empurau
- why I say so it is the son of empurau?There is some seafood supplier in the market which will serve you the ikan kelah merah as empurau, this is because their taste mostly the same, the only thing difference is juicy and oily,The Ikan Kelah merah consider a small fish if compare to Empurau, so it content a high fat in its body that make the meat more creamy.
3. Jelawat Putih - The queen of the river fish
- We also call sudan fish, mainly it is coming from Pahang River. Its skin is equipped with a very pretty pearl white colour, and its fins have a little yellow golden shade. The meat of Jelawat Putih is very solid, stand a very firmly and has a fresh aroma, one should chew it slowly in order to taste the freshness of the Jelawat Putih.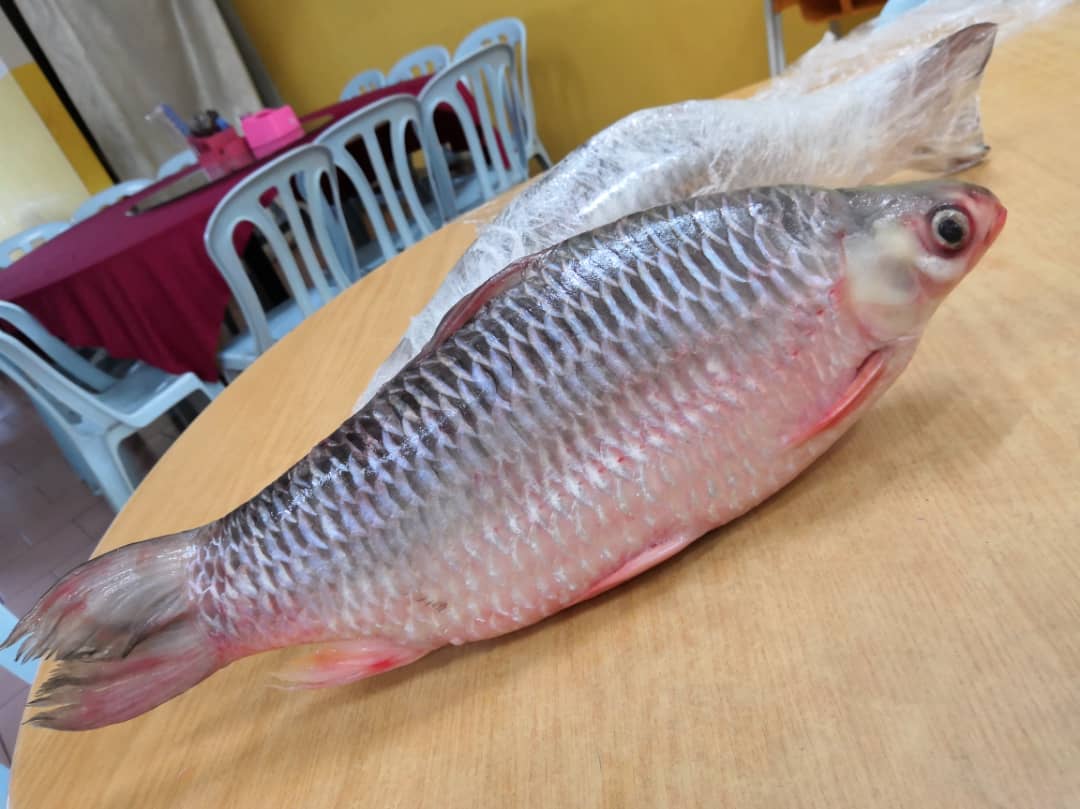 4.Patin Gao Qi
- We livestock the patin buah along the riverside of the Pahang River. Its has a pretty silver white colour. There are a lot of species of patin in Malaysia, but why must choose farming patin buah in the market? This is because patin buah contains high protein in its body, once it was cooked , you totally can feel the tasteful of juicy and creamy of the fish.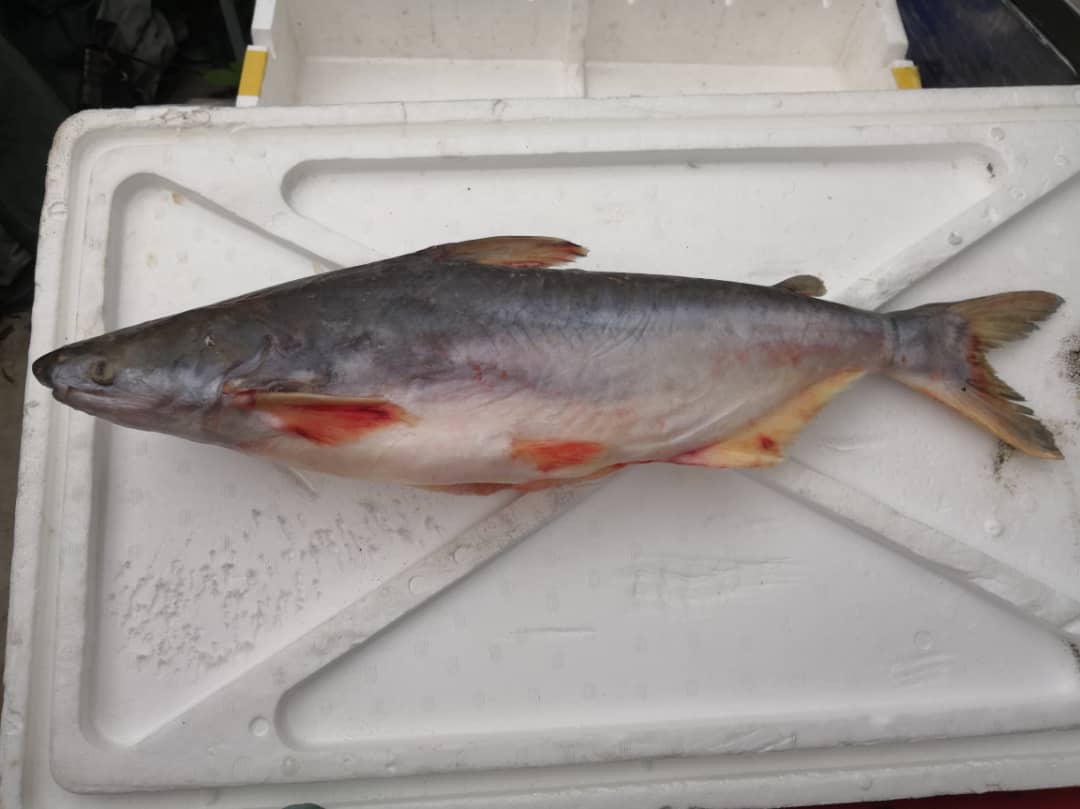 Other Wild Caught River Fish in Malaysia
[Are You interested in our Wild Caught River Fish - Kelah Merah?]
Base on the facilities we show you as above, if you are interested in our wild caught river fish, kindly click the button below, to view our full list seafood.